Profiles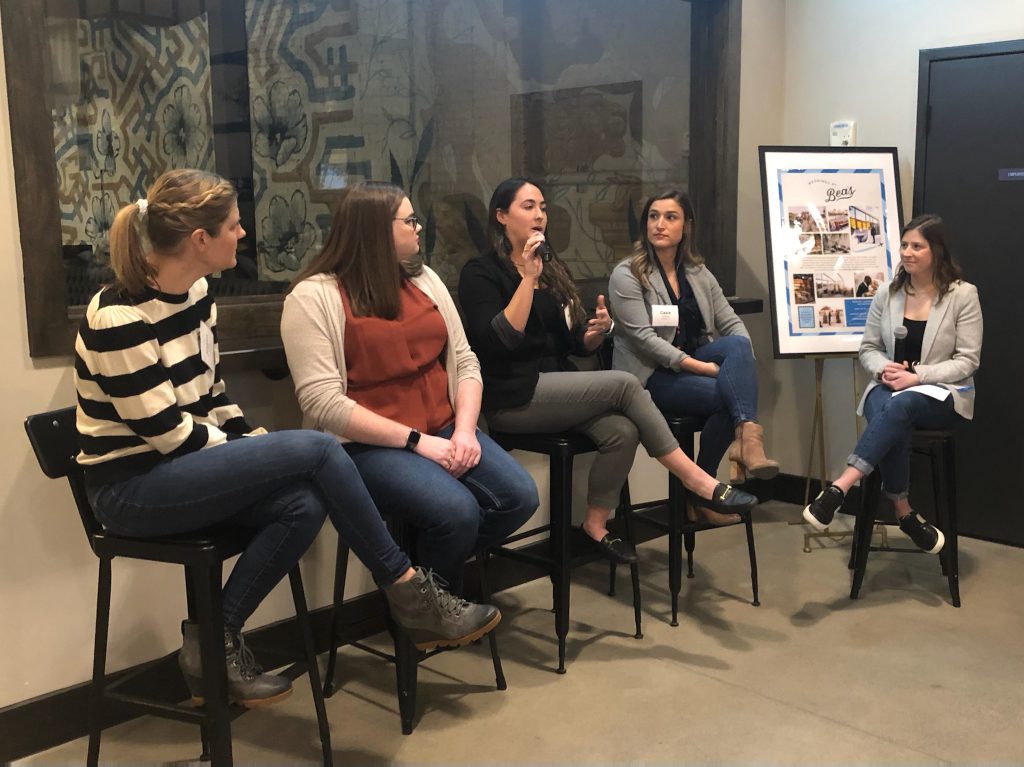 Let's Detroit held it's Women Leading in Tech event Thursday at Bea's Detroit in celebration of Women's History Month. Attendees networked with professionals and listened to a panel discussion from women in high-tech automotive and mobility, plus fintech. This was the first year Let's Detroit held the event which was meant to showcase all the women who are leading in the technology industry and to inspire women who are looking to work in tech.
"Let's Detroit's Women Leading in Tech networking reception and panel was our first-in person event since COVID-19 and you could feel the energy in the room," said Jennifer Orletski-Dehne, Engagement Manager for Let's Detroit. "Everyone was excited to be back together and eager to learn from the amazing panel of women who represented various tech careers crossing different sectors including auto and mobility, fintech, and the startup community."
The evening began with networking among visitors plus food and drinks provided by Two Unique Catering and Bea's Detroit. Soon after, the panel took place. Orletski-Dehne led the discussion by asking the panelists key questions about their careers and experience with working in the tech industry. The panelists each expounded upon the importance of their job positions from leading developments in auto and drone technology to financial wellness.
The panelists who spoke at the event were Software Engineer for Robert Bosch LLC Danielle Alexander, Vice President of Marketing for Airspace Link Casie Ocaña, Electric Drive Controls Engineer for General Motors Kerrie Spaven, and Founder and Chief Executive Officer of Pocketnest Jessica Willis.
Alexander explained that she has been working on a program at Bosch with the goal of keeping drivers safe. Her current focus is on an Automatic Emergency Braking function for Advanced Driver-Assistance Systems. This function is being developed to diminish the likelihood of certain types of vehicle collisions in the future.
Alexander said that there are tons of resource groups at Bosch where people of similar backgrounds—such as women—can get together to share their experiences and advice. She said that Bosch is a workplace that welcomes diversity and ensures that everyone is treated equally and respectfully.
"It's really an inclusive group of people. We're all like a family in the way we work together," Alexander said. "When we have incidents, it's more of a one-off type of thing. Management is not going to let that culture continue."
Spaven said that GM has similar groups, as well. She encouraged the audience to not let the possibility of being the only woman in their workplace deter them from seeking out a position in the tech field.
"I haven't really had to think too much about being the only female in a mostly male dominant area. They've all treated me with respect," Spaven said. "Focus on the accomplishments that you want to make and don't let the fact that you may be one in a million keep you from doing what you want."
Event Inspires Women Working in Detroit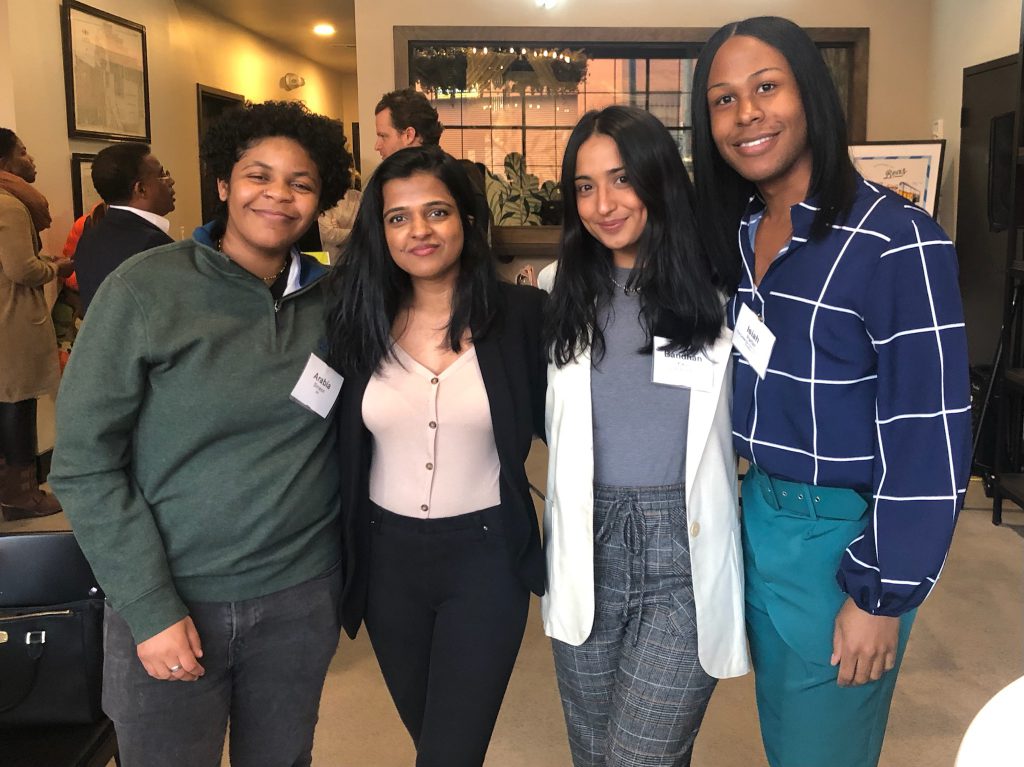 Bandhan Kaur attended Women Leading in Tech to meet other fellow women engineers and to celebrate Women's History Month. She is a Software Engineer for Detroit startup Excelerate America and is part of Venture for America, a two-year Fellowship that gives recent college grads the chance to experience working in a startup.
"After listening to the panelists speak and talking with them, I got a broader understanding of how women in tech are expanding as not just engineers and CEOs but also as the ones actually selling the technology," Kaur said. "The panel has inspired me to move forward into innovative technology."
Drishti Bansal was another Women Leading in Tech attendee. As an international student during the pandemic, it was difficult for her to find employment.
"I got contractor work and an internship through my perseverance and determination after three years," Bansal said. "Those are important as there are really less women in tech. There are a lot, but they aren't as noticeable as they should be."
Let's Detroit Continues to Connect Detroit Professionals
Let's Detroit is a talent attention and retention platform with the goal of retaining top talent in the region by connecting them with job opportunities and attracting top talent by showcasing unique opportunities outside of work to either make an impact or explore the region. Orletski-Dehne said that because of the pandemic, Let's Detroit has been unable to hold in-person events for a couple years, and that she was pleased with how this first event in a while turned out.
"The audience was able to gain insight from the panelists about their career experience and journey into tech positions and how their companies are empowering women," she said.
After kicking off the year with Women Leading in Tech, Let's Detroit hopes to hold approximately one in-person event per month. Learn more and get engaged with Let's Detroit at letsdetroit.com.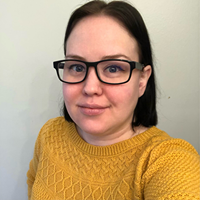 Caitlin Renton owns and manages Silicon Rust Belt with the goal of spreading the latest news about technology events and startups in the Midwest. She is a copy editor, writer, cat mom and horror movie enthusiast from Michigan.