Location: Huntington Place: 1 Washington Blvd, Detroit, MI 48226
Time: Tuesday, May 17: 9 a.m. – 5 p.m. | Wednesday, May 18: 9 a.m. – 5 p.m. | Thursday, May 19: 9 a.m. – 3 p.m.
Date: May 17 - 19, 2022
Status: RAPID + TCT Conference
The RAPID + TCT conference in Detroit will take place in May. SME and Rapid News Publications teamed up in 2016 to create the annual RAPID + TCT conference which is currently the largest 3D printing event in North America.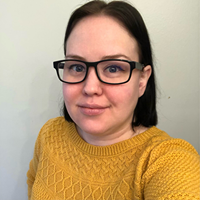 Caitlin Renton owns and manages Silicon Rust Belt with the goal of spreading the latest news about technology events and startups in the Midwest. She is a copy editor, writer, cat mom and horror movie enthusiast from Michigan.
View All Events