Location: Suburban Collection Showplace: 46100 Grand River Ave, Novi, MI 48374
Time: On-Site Conference Hours June 8 – 9: 9:00 a.m. – 6:00 p.m. | Expo Hall Hours Wednesday, June 8: 10:00 a.m. – 5:00 p.m. and Thursday, June 9: 10:00 a.m. – 4:00 p.m.
Date: June 8 - 9, 2022
Status: AutoTech: Detroit
AutoTech: Detroit celebrates the automotive tech industry by showcasing the latest vehicle technology for attendees. The event brings together leaders and enthusiasts in the automotive and technology communities.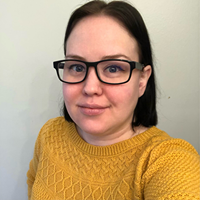 Caitlin Renton owns and manages Silicon Rust Belt with the goal of spreading the latest news about technology events and startups in the Midwest. She is a copy editor, writer, cat mom and horror movie enthusiast from Michigan.
View All Events