Ohio, Profiles
According to an article from Harvard Business Review, the number of direct-to-consumer brands has been increasing since 2018. Now, DTC brands are facing some serious competition. In the past few years not only has social media advertising taken off, but also a multitude of newer advertising tactics. Keeping up with these very specific trends may be vital to see your DTC brand flourish in 2022.
Toledo-based digital commerce agency Spaceshop Commerce recently put together a list of the top 10 direct-to-consumer e-commerce trends for 2022. This includes several strategies that you can utilize to ensure success for your DTC business. Among the trending subjects are multichannels, shop now pay later apps, shopping via social media, livestream shopping and more.
For a more detailed account of the Top 10 trends, check out the Spaceshop Commerce article.
Understanding Direct-To-Consumer Business
A direct-to-consumer business sells the products that they make directly to the people who will purchase and use them or in other words, the end customers. There are no third-party retailers guiding the in-between process.
A DTC brand doesn't have to have its own physical in-person store. It might have its own online store, an app or a number you can dial to order over the phone.
These product creators tend to test out products on a smaller scale and collect customer data in order to optimize their experience. This process has the potential to make customers feel closer to a brand. With customers buying directly from the maker of the products, it is anticipated that the buyer will feel that they are forming a strong connection with them.
Creating Your DTC Content
Because DTC is in-demand in 2022, coming up with a DTC content plan will be crucial to the success of your business this year. Spaceshop Commerce can assist with your DTC strategy needs.
Spaceshop Commerce is focused on boosting sales for their clients across digital channels. Send them a message online or call (888) 651-1554 to speak with one of their digital commerce experts.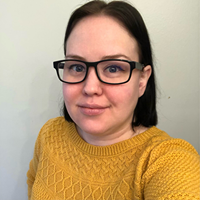 Caitlin Renton owns and manages Silicon Rust Belt with the goal of spreading the latest news about technology events and startups in the Midwest. She is a copy editor, writer, cat mom and horror movie enthusiast from Michigan.