Illinois, Regions
Tech savvy entrepreneurs in the Rust Belt: Get ready for Techstars Startup Weekend Chicago powered by Google for Entrepreneurs this weekend! The Chicago Startup Weekend team welcomes individuals in Chicago and surrounding areas to join them for a weekend of networking and knowledge-sharing free of charge at Blue Lacuna in Chicago.
The overall goal of the weekend is to help attendees design a tech-oriented company that will in some way, shape or form be beneficial to society. Attendees will have a chance to receive expert advice from business and community leaders—including investors, founders, sponsors and Google staff members—and be provided with time to work on idea pitches. Each person will then get to vote for their favorite pitches.
"Participants will have an opportunity to network, pitch, form teams and have uninterrupted work time over the weekend," said Jen Riedel, Eastern US and Canada Regional Manager for Techstars Startup Programs. "They will also meet with industry experts and mentors, receive guidance, and ultimately work towards pitching their ideas again during the Final Pitches session which takes place on Sunday evening."
Riedel first got to know Techstars when she participated at a Startup Weekend event in Chapel Hill, North Carolina in 2013.
"Since then, I have participated, organized, facilitated and now work full time for Techstars to manage our amazing community leaders and events across the Eastern United States and Canada," Riedel said.
The Startup Weekend event coordinators recommend bringing your laptop and teaming up with people who you don't already know.
"Keep an open mind," Riedel said. "The best teams I've seen have been open to feedback and are willing to iterate, iterate, iterate."
Full meals will be provided and participants will also have the opportunity to win various prizes. There will be plenty of downtime to mingle, network, eat and drink coffee throughout the weekend.
Techstars will also be hosting Startup Weekend Mansfield this weekend in Mansfield, Ohio.
Are you unable to attend this weekend? Startup Weekend will be held in several locations in the Rust Belt over the next few months. Techstars Startup Weekend will be coming to Detroit, Michigan and Muncie, Indiana from October 5th through the 7th; to the Cleveland, Ohio area from October 12th through the 14th; and to East Lansing, Michigan from November 2nd through the 4th. Here's the full list of Techstars Startup Weekend locations.
Techstars was founded in 2006 in Boulder, Colorado and grew into a successful startup accelerator.
The program hosts a range of events throughout the year in U.S. cities including Startup Weekend and Startup Week. Events hosted by Techstars date back to 2007. Over the years, their events expanded across the U.S. and then worldwide.
Techstars Startup Weekend event sponsors include .CO and Google for Entrepreneurs.
Get the daily schedule of events for Techstars Startup Weekend Chicago here.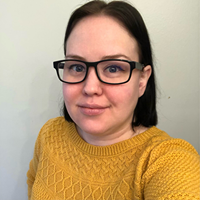 Caitlin Renton owns and manages Silicon Rust Belt with the goal of spreading the latest news about technology events and startups in the Midwest. She is a copy editor, writer, cat mom and horror movie enthusiast from Michigan.