Ohio, Profiles
TOLEDO, Ohio – June 5, 2019​ – Spaceshop Commerce launches first of its kind product content creation studio and syndication service devoted to eCommerce channels.
The company intends to offer its new bundled service to brands and manufacturers interested in marketing directly to consumers and/or to business-to-business channels.
Spaceshop Commerce works with brands and manufacturers to create product content for eCommerce websites and marketplace channels like Amazon and beyond.
Josh Baltzell, Spaceshop Commerce COO, says that the days of static product content for eCommerce websites and channels like Amazon are fading fast.
"Better information, dynamic product listing content and good reviews all help boost sales for consumer and business buyers alike. Performance data proves that multimedia content experiences for product listings actually boost sales," he said.
The company's content creation and syndication services includes product and lifestyle photography, videography, graphic design, product descriptions, content creation and influencer engagement.
The bundled service includes the creation of optimized content for eCommerce channels, distribution and syndication management and performance monitoring across a range of retail sites and marketplaces like Amazon.
The company's creative capabilities, marketplace expertise and proprietary process all come together to support a unique offering for brand marketers.
"We are truly a one-stop-shop for eCommerce product listing content and syndication. We have created efficiencies that allow us to go from receiving products to creating unique content and syndicating that content on marketplace channels like Amazon, within a matter of days," he said. "Our toolbox also includes analytics reporting that allows us to quickly understand what content is trending and where to focus our efforts for optimization."
Complementary offerings include the company's core services: eCommerce strategy, webstore design and development, digital marketing, marketplace management and analytics reporting.
The infrastructure to support these services includes the in-house creative and technical teams and a network of strategic partners that add value throughout the eCommerce ecosystem.
For more information please visit ​www.spaceshopcommerce.com/studio​ or contact us at info@spaceshopcommerce.com.
About Spaceshop Commerce
Spaceshop Commerce is a forward-thinking digital commerce agency that specializes in Strategic Consulting, Amazon, Magento, Shopify, Creative Services, Digital Marketing and Managed Services for brands and manufacturers. They are based in Toledo, Ohio and serve clients around the globe.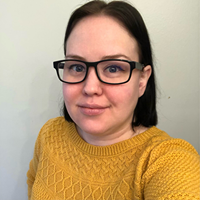 Caitlin Renton owns and manages Silicon Rust Belt with the goal of spreading the latest news about technology events and startups in the Midwest. She is a copy editor, writer, cat mom and horror movie enthusiast from Michigan.