Indiana, Profiles, Regions

Calling all online retailers: It's time to start planning for Black Friday and Cyber Monday. Yes, it's only the end of August, but experts say that stores should be preparing for Black Friday two months prior.

According to a study by the National Retail Federation (NRF), about 40% of customers begin their holiday shopping October and before. For some customers, that includes researching the best holiday deals.

It's also becoming increasingly popular to shop online rather than beat the crowds at a busy store. Another survey from NRF shows that in 2016, Black Friday was the busiest shopping day online.

"On the Amazon platform, Prime Day is a huge day as is Cyber Monday as you'd expect, but Black Friday is a giant sales day, and I think sometimes it's underestimated how big of a sales day that can be," said Josh Owens, CEO of SupplyKick.

About SupplyKick of Indianapolis

SupplyKick's main goal is to amp up your brand's selling strategy and overall presence on online marketplaces such as Amazon and AmazonGlobal. The retailer is headquartered in Indianapolis, IN but works with brands across the U.S.

Owens said SupplyKick works with brands in home and garden, outdoor, tools and hardware, baby, pets and more categories.

"We help brands who have national distribution, are selling their product in big-box stores, on their own direct consumer website, in stores across the United States and are in need of a competent and long-term Amazon strategy that matches well with their other sales channels," Owens said.

Inc. 5000 ranked SupplyKick as one of the "fastest-growing private companies in America" in 2017 and in 2018. SupplyKick also ranked third in Indianapolis Business Journal's Fast25 2018 Fastest-Growing Companies.

Preparing Your Brand's Amazon Presence

Retailers who sell on platforms like Amazon sometimes can't keep up with posting listings on the back-end, reviews and customer service. Amazon has very specific policies set in place for listings that retailers often overlook, so do your research before setting up your Amazon account and listing for your company. Make sure your company has ample time to set up and maintain your online marketplace account, especially around the holidays.

"On the Amazon side, right after Prime Day is the right time to start planning for the holidays," Owens said. "Effectively, I think you really need to have your strategy in place by September 30th at the latest."

Owens said that there are a few components needed to make sure your Amazon strategy is in place. First, make sure your marketing is up-to-date. This includes photos and keywords on your Amazon listing. Second, be sure you have the logistics down such as having the right amount of inventory. By September, freight companies will be busier and take longer to ship out due to higher traffic, so timing is crucial.

"The closer you get to November 1st, the longer it's going to take to get inventory checked into distribution centers," Owens said.

Third, be sure you have a customer service strategy. For Amazon sales, this means selecting designated employees who will be customer service reps 24 hours of every day leading up to the holidays. As more sales come in, more customers will be requesting assistance from a representative.

Lastly, make sure you're capturing the customer reviews for all the sales that are coming in and that you have a strategy in place in regards to customer critiques.

"The holidays are busy, but really the work to make sure that you have a great holiday is done in September and October," Owens said. "If you do that really well, then you're really taking advantage of the higher traffic in November and December."

SupplyKick provides these services to their brand partners not just during the holidays, but all year round.

"That's kind of the bread and butter of SupplyKick and it's what we do every day for these brands that we work with," Owens said.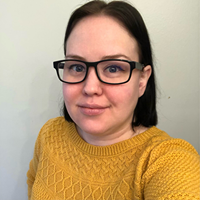 Caitlin Renton owns and manages Silicon Rust Belt with the goal of spreading the latest news about technology events and startups in the Midwest. She is a copy editor, writer, cat mom and horror movie enthusiast from Michigan.