Profiles
ACM SIGGRAPH's Free Event
Detroit ACM SIGGRAPH held a free Computer Graphics Rally Car Breakdown Presentation event at Dassault Systemes – 3DEXCITE in December. 3DEXCITE offered their office in Royal Oak as a venue for the event, which they also did for last year's meetup.

3DEXCITE provides a software solution that will turn engineering data into 3D visual marketing content. The company currently has 15 offices across the world.

Billy Chitkin was the featured guest of the night, presenting a slideshow of the computer graphics (CG) work he did for a rally car. A few other CG artists were also given the opportunity to present their work before he began his slideshow. Chitkin is a freelance motion graphics artist living in Metro Detroit who creates art primarily for the advertising market.

Chitkin was introduced to Marc Stanyk of 3DEXCITE at an event called Mograph Mondays Detroit and was later invited to show off his work at this ACM SIGGRAPH event. Stanyk works as a Senior Compositor for 3DEXCITE and is also the owner of Marc Stanyk Productions. Mograph Mondays is a monthly meetup where motion graphics artists are invited to come together to network and share their work and ideas.
Creating A Car For A Pro Rally Driver
Chitkin said that throughout his computer graphics career he didn't typically do work as a car designer. When his good friend Ash Thorp had the opportunity to work on designing a championship rally car for professional rally driver Ken Block, Thorp reached out to Chitkin for his help with the project. Thorp had known Chitkin as an accomplished 3D modeler who had the necessary skills to assist with designing the rally car.

The car was specifically made for Ken Block's Hoonigan brand. Chitkin said that he had been a fan of Block back when he watched the X Games on television as a teenager, so he was thrilled when he found out he'd be working on an actual rally car for him.

"It's cool to have the story kind of come back around from before ever touching 3D software and then making something in 3D which was turned into a real tangible car," Chitkin said. "It's a dream I never knew I had."

Thorp lead design on the project while Chitkin worked on 3D modeling of the vehicle. Leo Estevez was another primary CG artist who worked on the vehicle design. Estevez had the job of texturing and UV unwrapping.
Storytelling In CG Design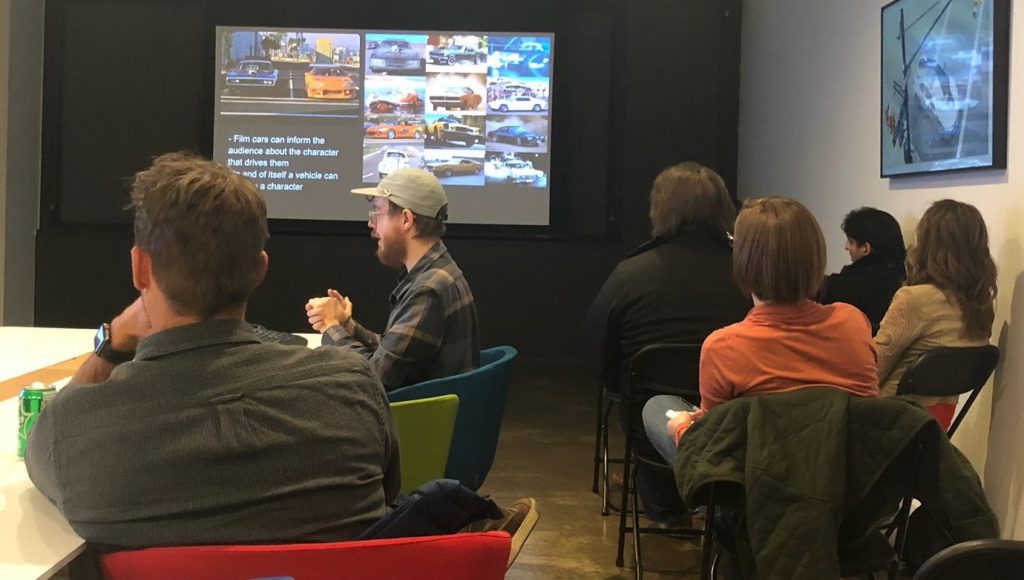 Chitkin emphasized the importance of storytelling when creating a 3D vehicle. He compared crafting the story behind the vehicle to crafting a character for Dungeons & Dragons. He said that whether it's coming up with a backstory for your D&D character or a concept car, storytelling is a good place to start when designing almost anything.

"What's its purpose? What does it do? Where is it from? What's its motivation?" Chitkin said. "Those are all relevant to any forms of storytelling, I think."

You can view more photos from the event here.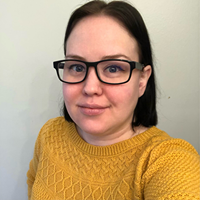 Caitlin Renton owns and manages Silicon Rust Belt with the goal of spreading the latest news about technology events and startups in the Midwest. She is a copy editor, writer, cat mom and horror movie enthusiast from Michigan.