Women in 3D Printing Detroit Chapter recently held an open house at CATI in Pleasant Ridge, MI. The networking event was open to 3D printing enthusiasts in Metro Detroit.
Although Women in 3D Printing was originally created to promote and bring together women in the industry, their inclusive events welcome people of all backgrounds. They made the Detroit Chapter a few years ago because a lot of the big 3D companies such as SLM Solutions and EOS have locations in Metro Detroit.
"It is very eye-opening when you walk into a trade show or event and you don't see that many women," said Abbey Delaney, Ambassador for Women in 3D Printing Detroit Chapter and Director of Field Marketing for BigRep. "We really wanted to make women aware of other women in the industry so that we can collaborate and support each other."
The event brought in a lot of local individuals working in the 3D industry such as Kristal Kilgore of Ann Arbor, MI, Global Content Marketing Manager for ExOne, a Desktop Metal company. They manufacture large-format binder jet 3D printers focused mainly on printing sand and ceramic materials.
"The first time I saw a sand 3D printer—which I now sell—was at a Women in 3D printing event," Kilgore said. "With 3D printing being sort of a new industry, there are a lot more opportunities for women."
Sheryl Quan was another attendee and she was representing Ford Advanced Manufacturing Center in Redford, MI.
"We really just wanted to meet other local women in our field," Quan said. "I think everybody, whether male or female, brings something different to the job."
Amy Clark, Order Management Associate for CATI, explained that CATI had the event at their office as a way to network. Clark said that as an industry professional, she sets an example for her daughter by showing her that women are strong and can accomplish whatever they set their mind to.
"In any industry women feel lagged in their jobs," Clark said. "We're fighting for equality and we can do anything a guy can do."
CATI Makes 3D Printed Items for Medical Use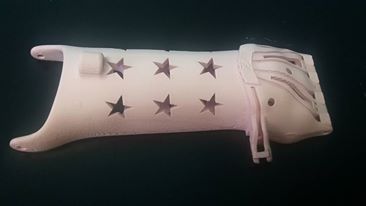 Computer Aided Technology (CATI) is mainly known as a product development solution provider specializing in 3D printing, but their offerings go way beyond those of just 3D printers, 3D scanners and design software. Along with rows of 3D printers, CATI also had many 3D printed parts on display in their office. CATI offers the option—to those without a 3D printer—of access to their team and equipment to 3D print items using the customer's designs. One such useful product they made was a prosthetic hand.
In 2016, a teacher in Indiana reached out to CATI to ask for assistance with getting a prosthetic made for a six-year-old. Her school had previously 3D printed her prosthetic, but was unable to continue producing suitable components. CATI custom-made her a prosthetic hand in pink, her favorite color.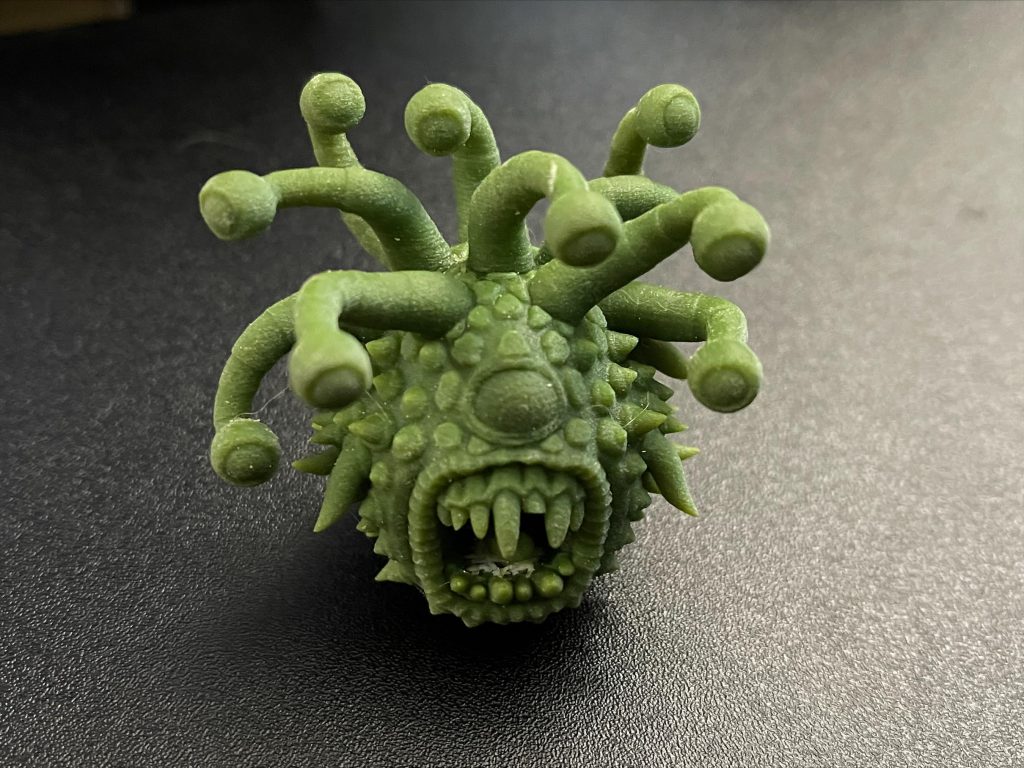 The team at CATI has also 3D printed recreational items such as figures of players on a Foosball table that sits in their office. Esteban Gaytan, Director of IT and Compliance for CATI, said that his favorite creation that he 3D printed was a Dungeons & Dragons miniature. Gaytan said that he tried to make the monster as close to the original version as possible.
"My favorite thing to print is a beholder. For those who know, this is a terrifying experience in D&D," Gaytan said. "Now, roll for initiative."
3D Printing Events in Detroit
You can find Women in 3D Printing and industry experts at the next RAPID + TCT conference in Detroit this May. SME and Rapid News Publications have led the way with 3D technology events and came together in 2016 to create the annual RAPID + TCT conference, the largest 3D printing event in North America.
Get a feel for the industry with hands-on exhibits and new product announcements. Network with 3D printing professionals and learn from the experts by watching Keynote Presentations and Thought Leadership Panels. Those unable to attend can register for a Digital Pass.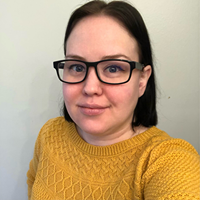 Caitlin Renton owns and manages Silicon Rust Belt with the goal of spreading the latest news about technology events and startups in the Midwest. She is a copy editor, writer, cat mom and horror movie enthusiast from Michigan.