Regions
Learn how to master your mental capabilities and techniques for learning various subjects online for free. Barbara Oakley, an engineering professor at Oakland University, wrote the book "Learning How to Learn" and created an online course that goes along with it. Those interested in participating can take the course through Coursera.org.
While there isn't a designated age group for the course, most of the participants range from 25 to 35 years old. Oakley recently launched a kid's version of the online class called "Learning How to Learn for Youth."
Taking the course is free, but students have the option to pay for a completion certificate if desired.
Popularity and Reviews
Oakley said that roughly 5,000 to 6,000 people sign up for the course a week.
"Learning How to Learn" has a very high completion rate and thousands of positive reviews on class-central.com. Based on more than 6 thousand reviews, on average, the course has a 4.9-star rating.
"The popularity of the course is really a tribute to the fact that people are starving to learn more about how to learn effectively. It's not just teachers who want this information; it's everybody," Oakley said. "I think it's just a wonderful thing that we actually have the capability, because of the new online platforms, to spread this great information for free."
The course gained so much success that it was even featured in an article in The New York Times. Article author John Schwartz refers to the "Learning How to Learn" class as "arguably the world's most successful online course."
More on Author Barbara Oakley
Oakley enlisted in the Army right after high school. The military designated her a Signal Corps officer, but she didn't know much about the equipment.
Initially, Oakley wasn't interested in math and science. She later realized that the West Point Engineers she worked with had a lot of career opportunities they could take.
That's when Oakley decided to begin working her way up from learning high school algebra to becoming a professor of engineering at Oakland University.
She had previously volunteered for a while in Pontiac to help improve kids' math skills.
"What I found was that the kids were great, but the system had a lot of problems," Oakley said. "How can you reach kids like that? You certainly can't do it, for the most part, through books."
She said that you can, however, reach them through videos.
Aside from "Learning How to Learn," Oakley also authored "Mindshift: Break Through Obstacles to Learning and Discover Your Hidden Potential," "A Mind For Numbers: How to Excel at Math and Science," "Cold-Blooded Kindness" and more. You can find more of her work here.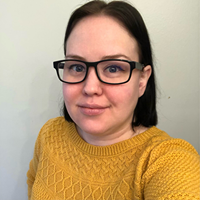 Caitlin Renton owns and manages Silicon Rust Belt with the goal of spreading the latest news about technology events and startups in the Midwest. She is a copy editor, writer, cat mom and horror movie enthusiast from Michigan.