Detroit, Entrepreneurs, Manufacturing, Meet-up, Michigan, Networking, Technologists,
Location: Orion, MI
Time: 10:00 a.m.
Date: March 19, 2019
Status: Tech248 MeetUp
Oakland County Department of Economic Development & Community Affairs holds FREE Tech248 monthly meetups for tech professionals within Oakland County (the 248 area code) to come and network and share knowledge. Each month features a different tech company and presentation subject. The next meetup will be held at Applied Manufacturing Technologies, 219 Kay Industrial Drive, Orion, MI 48359 on Tuesday March 19, 2019 with special guest Applied Manufacturing Technologies (AMT).
Michigan company AMT provides robotic automation solutions in manufacturing. Senior Program Manager of Applied Manufacturing Technologies, Kelly Chalmers, will give her presentation on this month's topic: Collaborative Robot Technology in Today's Workplace. The event starts at 10:00 a.m. for a brief networking session, then the presentations will commence at 10:15 a.m. There will be more time for networking after the presentation.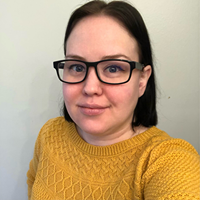 Caitlin Renton owns and manages Silicon Rust Belt with the goal of spreading the latest news about technology events and startups in the Midwest. She is a copy editor, writer, cat mom and horror movie enthusiast from Michigan.
View All Events