Key Reasons to Attend Digital Summit Detroit

The Digital Summit series is headed to the Midwest! We're especially looking forward to Digital Summit Detroit that's being held September 12 and 13 at the Cobo Center Grand Ballroom. If you're a marketing entrepreneur looking to network with fellow marketers and digital businesspeople, you won't want to miss the event. Be sure to stay organized and take notes with the considerable flow of information and ideas that will be spewing out during the conference.

The event invites a wide range of people in the digital industry such as content creators, marketers, researchers, brand storytellers, account executives, social media strategists and more. Advance your marketing skills and insight by joining in on the sessions and workshops that will be offered. Conference topics range from SEO, video marketing, audience engagement through social media, content strategy through storytelling, email marketing, augmented reality, mobile marketing, lead generation and so much more.

"Outside of the content rooms will be several hours of networking for both attendees and the latest vendors and technologies in the digital marketing world," said Autumn Quarantotto, Attendee Experience Coordinator for the Digital Summit series. "Lots of great surprises as well wrap up what will be a highly rewarding 2-day experience for attendees."

The Summit is a platform for brands and companies in the digital industry to network and to share information, a decent-sized portion of the visitors being startups. Attendees will receive presentations and recordings that they can later refer back to after the conference. Free Wi-Fi will be provided.

"Attendees are very active on twitter (@DigitalSummits, #DSDET)," Quarantotto said. "Another great tip: Bring a sweater! These venues can actually be quite cold, so I always recommend attendees come prepared with layers."

Prominent Leaders at Digital Summit Detroit

Among the big name industry leaders who will be speaking at the Detroit Summit is comedian and bestselling author Chelsea Handler. Handler will give the Opening Keynote speech at 1:15 p.m. on the 12th at Stage 1.

"We'll be discussing her history and lessons learned as a producer, author and comedian. What takeaways can marketers use here to better tell their brand stories?" Quarantotto said. "This will be lively interactive discussion that we hope will be both entertaining and insightful to kick things off."

Other well-known speakers who will be sharing a bit of their expertise at the event include Scott Dikkers, founder of The Onion, Cap Watkins of BuzzFeed, Peter Weinberg of LinkedIn and more.

Digital Summit Series Across the U.S.

Digital Summit will also be traveling to other prominent cities throughout the U.S. In the Midwest alone, aside from Detroit, the Summit will also be held in Chicago (September 26 and 27). Speakers and discussions at each Summit location will vary.

The Chicago Summit will feature Spotify's Mayur Gupta, co-founder of Netflix Mitch Lowe and other industry leaders from Twitter, Instagram, Google, BuzzFeed, Reddit, Facebook, NPR and more.

The digital industry is now a critical asset to just about every major company, especially if you want to get the word out about your brand. When people want to get more information about your company, they will usually Google it and search for the website. Marketing through email, social media and SEO is essential to informing and engaging customers about your company. Digital Summit has the power to take you one step closer to developing a successful digital marketing strategy for your brand.

"The vibe on site is always exciting and fun," Quarantotto said. "We work hard to plan each detail of the conference and put on an overall great event, so it's always rewarding to see that come to fruition. More than anything, we love to see attendees having a good time and enjoying these Summits year after year."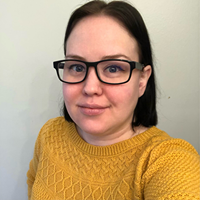 Caitlin Renton owns and manages Silicon Rust Belt with the goal of spreading the latest news about technology events and startups in the Midwest. She is a copy editor, writer, cat mom and horror movie enthusiast from Michigan.